The Findlays have been in the sewing machine business for over 50 years. Throughout the years, they've seen many changes in the industry and have continued to evolve to ensure they are bringing the highest quality service and products to their awesome customers!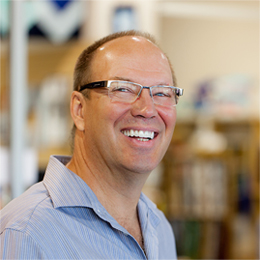 Jim Findlay has been around this type of business all his life! His father Doug Findlay started his own vacuum and sewing machine business over 50 years ago and Jim fondly remembers going to his dad's store on Saturdays to help put out stock and watch his father sell. He started working for his father in Vernon in 1989 when he moved into the Okanagan Valley. When Jim's dad opened a store in Kelowna in 1990, Jim started working there and learned everything there was to know about the business. Jim then partnered with him and ended up buying the company and growing it to where it is now with his partner Linda Findlay. "What I really enjoy about this business is the relationships that I've built with our customers. If it wasn't for them we wouldn't be where we are now!"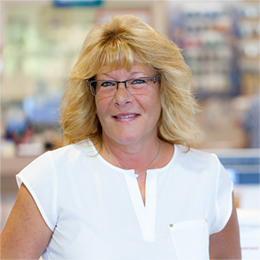 Linda Findlay has created such a fun and comfortable atmosphere in her store that it has made our company one of the largest quilt and sewing machine stores in Canada. Linda will always greet you with such a warm and loving smile that you will be talking about her shop to everyone. Linda has been in the sewing machine business since 1992 and opened up the fabric division in 2001. Starting with only 500 bolts of fabric, she has now built it to over 2500 bolts of the most amazing array of fabrics from Brights, Blendables, Batiks, Flannels, Seasonal, and Panels. Linda always has a great selection of pre-packaged kits available for everyone. If you want one that we don't have she will even put it together for you!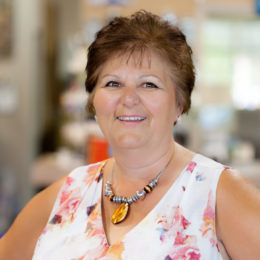 Rhonda Shul (AKA Roe), has been a huge asset to Linda's Quilt Shoppe. Hired to manage our Westside store in 2011, she moved to Kelowna when we merged the two locations. Rhonda brings an energy to the store which is up lifting and positive. She is always willing to take the time to find what you are looking for, whether fabric for a new project, or buying a new Janome or Pfaff sewing Machine. Rhonda loves to connect with our customers on a personal level, which is what we are all about. Roe is passionate about the after sale care, and loves to encourage our customers to bring in their projects after they are complete for "Show and Tell" or to take the FREE lessons that are offered on all our sewing machines.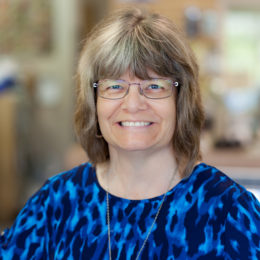 Dusty Howland started with us in May 2015. We were looking for someone that fit in with the rest of Linda's Quilt Shoppe family and when she walked in we knew she was it. Dusty has such a contagious positive personality. She greets everyone with such warmth and smiles! She has taken the time to learn everything she can about the fabrics and product sold at Linda's. She is such a pleasure to have picking your fabrics out for you. So bring in a coffee, pull up a chair and have Dusty bring your fabric ideas to life. *** Here is a little secret about Dusty… don't tell anyone… she doesn't sew! But she is so creative no one had ever noticed! Come on in and say Hi.